Mount Pulaski ready for yearlong celebration:
Kickoff New Year's Eve
Mount Pulaski 175th: 1836-2011
Send a link to a friend
[December 30, 2010] MOUNT PULASKI -- The 2011 "Year of Celebration" in Mount Pulaski kicks off on New Year's Eve, Dec. 31, on the town square. Plans include food, drink, music, shopping, children's activities, fireworks (weather permitting) and a ball drop at midnight.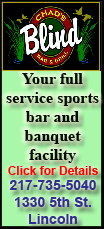 The Mount Pulaski 175th Committee hopes you will join them for the first in a series of events to be held throughout the year to help celebrate the 175th anniversary of Mount Pulaski's founding.

Many of the retail shops will be open as well as the courthouse and historical museum. Mount Pulaski's uptown restaurants will be open and the anniversary committee will serve a soup and sandwich supper at the VFW Hall on the south side of the square.

Hours for all the activities will be from 6 p.m. until midnight, when the New Year's Eve ball will drop and fireworks will be set off to begin the "Year of Celebration."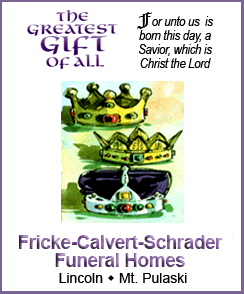 Following is a schedule of events:
5-9 p.m. -- Buff's open for prime-rib dinner. Reservations are requested. Open afterward 'til 11 p.m.

5-10 p.m. -- PizzaMan open (later if need be).

5-8 p.m. -- Soup, chili, sandwich and ham-bean supper at VFW Hall, hosted by Hilltop Catering and the 175th Committee. Extra seating. Freewill offering. Music and entertainment will follow at 9 p.m.

6:30 p.m. -- Children's fireworks show on west side of square (weather permitting).

6 p.m. -- Many retail shops on the square will be open and serving refreshments.

6 p.m. -- Farmers Bank will have traditional holiday refreshments and a $175 drawing.

6 p.m. -- Mount Pulaski Township Historical Museum open with refreshments, entertainment and tours.

6 p.m. -- Courthouse open with refreshments and tours.

7-9 p.m. -- Children's activities for fifth grade and younger at the old firehouse on the east side of the square, hosted by the 175th Committee and Zion Lutheran Church.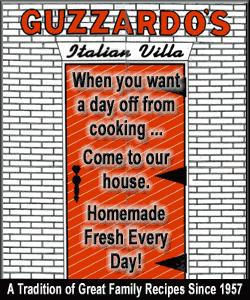 7-11:30 p.m. -- Activities for sixth through 12th grades at the Christian Church Family Life Center, hosted by the 175th Committee and the Christian Church. Pingpong, basketball, pizza, snacks, music and a grab-bag giveaway at the end of the evening. All kids need to be signed in and out by a parent or guardian.

9 p.m. -- Free music and entertainment will be offered at two locations beginning at 9 p.m.: Buff's Restaurant -- bring your own beer or wine; and VFW Hall -- coffee, hot tea and hot cocoa.

11:30 p.m. -- All meet on the west lawn of the courthouse for the $175 drawings. Winner of the $175 Historical Museum Treasure Hunt contest will be announced. There will be a short memorial service to remember those who have died in 2010. A gong will be sounded for each name.

Midnight -- New Year's Eve ball drop and fireworks (weather permitting).

Midnight -- Kickoff photo of all in front of courthouse following fireworks.
[Text from file received from the Mount Pulaski 175th Committee]