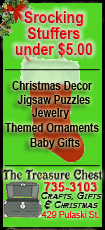 The heritage area consists of 42 counties in central Illinois, with Logan and Sangamon counties being in the center of the region.

The goal for the region is to develop a vast number of historical locations and attractions that will draw visitors into the area for lengthy stays.

After spending the first half of the two-hour meeting listening to information provided by Peter Benton and Elizabeth Watson of Heritage Strategies, the last hour, guests in the room were given the opportunity to voice their ideas and discuss what they would like to see happen to promote tourism in the heritage area, for the purpose of compiling a list of possible actions for the management plan that is set to be completed by the end of November 2011.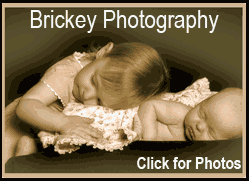 The first person to speak was Jan Schumacher of the Logan County Board, who said a visitor center located immediately off Interstate 55 in Lincoln would be a great asset to the community. She commented that information is available throughout the area about tourism in Logan County, but to find it, visitors have to drive into town, and not everyone will.
It was noted there is an "attractions" sign off the interstate for Lincoln, but there are no attractions listed on it.
Geoff Ladd of the Abraham Lincoln Tourism Bureau said funding through the state and the Illinois Historic Preservation Agency for signage has always been an issue. He said Postville Courthouse and Mount Pulaski Courthouse both could qualify as "attractions" on state signage, but there is no money to get the signs done.
According to Robert Crosby, the Looking for Lincoln Heritage Coalition project manager, such signage has been an ongoing battle with the state everywhere, but being national gives the area more leverage.
Wanda Lee Rohlfs of Main Street Lincoln commented on the 49 areas in Logan County that are directly related to Abraham Lincoln. She referred to earlier comments from Watson and Benton about trails and tours and said she'd like to see these 49 sites linked together in a heritage trail.
Crosby talked about establishing self-guided tours along a trail. This is something that Logan County already has to a certain extent. Main Street has established the 49 locations and has a cell phone tour brochure available through their office. The brochure provides a cell phone number and codes for each site as well as GPS coordinates for easy driving to the location.
Watson said that countryside driving tours are a wonderful way to attract tourists but need to be publicized.
"Visitors won't come if they aren't sure there is something to do or see," she said.
Watson talked about diversity, saying it is common in most regions that historical societies, preservation groups and tourism volunteers are not necessarily made up of young people.
Succession planning is what will keep the Lincoln heritage and history alive, and that means getting young people involved now, so that they can learn and become as dedicated to the history of the community as those who are currently involved.
A comment was made that in order to do that, those in charge now need to learn how to talk to young people the way they listen.
Watson drew on the comment about talking to young people the way they listen and said the region needed to explore social media and other means of communication.
Sue Pridemore of the Midwest Regional Office of the National Park Service added that when promoting tourism and developing sites for visitors, the group will need to create something that will hold the interest of a 12-year-old.
Local historian Paul Beaver said there needs to be a push to preserve authentic sites. He commented on the Postville Courthouse, saying it was wonderful, but not the real thing. He then commented on the impact of having the original Mount Pulaski Courthouse. He spoke about buildings in the Middletown area that have been saved and others located on private property in the area. He called these sites the real jewels and said that we are lucky to have them and need to keep them.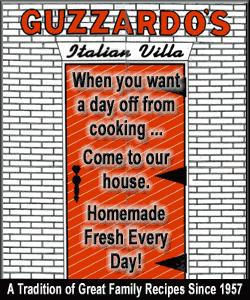 Throughout the hour of lively conversation, several ideas came out for everyone to consider, with about eight making it to the final list Watson was compiling.
Tom Martin, who is on the Looking for Lincoln board and currently chairs the Mount Pulaski 175th anniversary celebration, brought up that there is an interest in agricultural tourism and Logan County does have some attraction there. Beaver added to that, commenting briefly on the history of the Scullys and agricultural development in Logan County.
It was also discussed whether or not there should be more promotional materials in local motels and whether there should be a periodical publication that would give a calendar of regional events.
That led to discussions of coordinating events instead of creating conflicts and how the region could work together to have multiple complementing activities going on at the same time.
Bob McCue, who is a local historical re-enactment actor and historian in his own right, commented on visits he has made to Ireland, where townspeople in one town would be sure to let visitors know that another little community down the road was doing something special. He said that this past summer while doing re-enactments at the Lincoln Home in Springfield, they did the same thing, encouraging visitors to visit other locations of historical interest.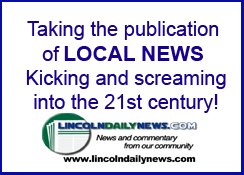 Discussions also revolved around turning everyone in the communities into voices for tourism. Watson said everyone in the community, even service personnel, the gas station attendants and the waitresses in restaurants, need to know the stories, and if they can say, "Oh, have you been to see so and so?" it will lead to more tourism traffic.
Pridemore spoke along this same line, saying that one of the problems she has seen in historical society organizations is a sense of ownership that becomes territorial. She cautioned that in many locations she will ask, "What are you doing to get the community involved?" and the answer is, "Nothing." She said something that should go on Watson's list was a program to provide trainings and workshops that will educate the public and instill an interest in the younger generations.
Mayor Keith Snyder said he felt it would be good to have a regional strategy that would instill in our children a unique identity for them to relate to.
He said: "Our youth are our biggest export. Our kids grow up and move away, they feel like there is nothing here for them, and that may be an economic issue, but I think it is also a heritage issue."
As the evening wrapped up, Watson said one thing that has to happen is the development of an open line of communication among the 42 counties. She urged everyone in the room to "talk."
She also said that the heritage area is building a website for the public and that Crosby is currently putting newsletters together.
The newsletters will be sent to meeting attendees via e-mail and will also be posted on the current Looking for Lincoln website. Watson said that in the future, attendees will be contacted by Looking for Lincoln and asked if they can give out contact information to those who have attended similar meetings in other areas, with the hope of establishing open communications between all the counties in the heritage area.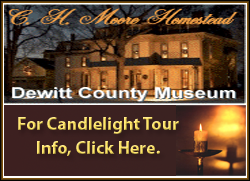 During the course of the evening, there was not a great deal said about how all these projects might be funded. However, in the original press release announcing the meeting, it stated that there would be funding up to $15 million that would be used across the 42 county region to "preserve, interpret and promote the heritage and culture of the area, in the context of Abraham Lincoln's life in Illinois."
[By NILA SMITH]
Previous article
Related links